How Carla Ryan Brings a Creative Edge to Partnerships
This article is part of our Women in Partnerships series, highlighting female professionals in the partnerships space. To learn more about the series and the Women in Partnerships group, check out the series intro.
Carla Ryan is from Dublin but has been living in Berlin for just over a decade. She recently joined the Talon.One team at the end of last year as a Partner Program Manager. In her role, Carla is part of the Partnerships team under the Sales team. Her goal is to enable partners and make their journey as pleasant and effective as possible, while also enabling the internal team to provide optimal partner support.
Today, Carla explores her journey into partnerships, the lessons she brought with her from marketing, and advice for other women in the industry.
Venturing into Partnerships from Marketing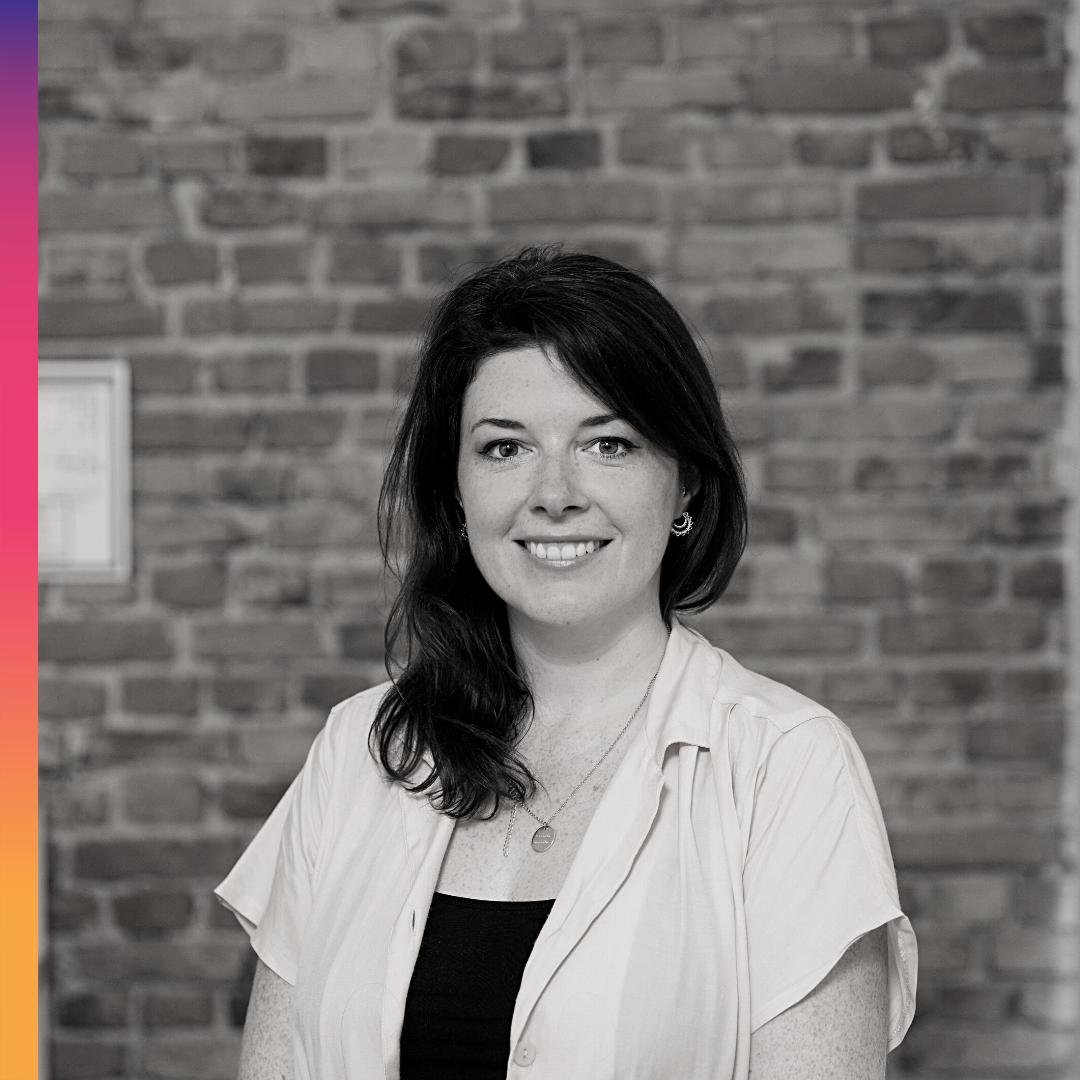 Directly before Carla Ryan joined Talon.One, she worked for Adjust, a mobile marketing analytics platform. She shared, "There, I was working as a Senior Events and Marketing Operations Manager, but I spent most of my time working with partners, which led to my role at Talon.One today."
Prior to supporting events and marketing at Adjust, Carla started her marketing career at Pernod Ricard. "I was obsessed with experiential marketing and working with the end consumer. While I was in school, someone spoke about working with a big Irish brand, so I set my sights on that role. When I started at Pernod Ricard, I worked as a Brand Ambassador for Jameson and later became Junior Brand Manager for Absolut."
While at Pernod Ricard, Carla got to work on one of the most interesting campaigns of her career. She shared, "Alcohol brands do cool campaigns. When I was working with Absolut, we got to work on a project in Munich. It was a PR stunt, called 'Munich by Absolut'. We found this villa in Munich that was going to be destroyed and invited different artists to take over each room and create a piece of art, then threw an exclusive event for guests with entertainment and DJs like Mike Skinner aka The Streets."
Carla's career took her from direct-to-consumer marketing to hospitality management, into event marketing, and, finally, partnerships. In all of her roles leading up to now, she's gotten to bring with her new experiences and ideas, making her a more creative partnership professional.
Her journey hasn't been without its challenges. "I knew it was a risky move leaving the corporate world to move into hospitality. Often, people don't take those kinds of roles as seriously when you get back to corporate. My proudest accomplishment has been following my own path. I was slightly concerned about the future repercussions, but I knew it was making me happy along the way. Getting that first job in tech has been a great achievement for me that I'm really proud of."
Finding Opportunities in Challenges
Timing-wise, Carla was a little unlucky, joining the tech world just before the pandemic hit. She shared, "We switched everything to virtual. Learning the whole webinar scenario from scratch was a real challenge, but worked to my advantage as well. It gave me different tools that I wouldn't have had otherwise. I learned through a lot of trial and error. Obviously, there are tutorials for learning the basics. But, I was trying to make it something different than the standard cookie-cutter format. I always recommend people make webinars their own. While working remotely, there is serious webinar fatigue. I cannot stress enough how much testing we did to make sure they went right."
Carla's three pieces of advice for successful webinars include:
Keep things interesting. Put your own spin on webinars to avoid webinar fatigue.
Test, test, and test some more. Make sure everything is working and you've planned backup scenarios if anything goes wrong on the tech side. If you have technology troubles during an event, it's really out of your control so always have a Plan B.
Collaborate as much as possible. Whenever you have speakers involved, make them part of the process. People love to build an interesting narrative together.
Growing with Women Leaders
In Carla's tech career, she's been fortunate enough to work with many women. "My manager at Talon.One is a woman. Thorunn is amazing — she's so knowledgeable. I've never asked her a question she can't give a really thorough answer for. She lives and breathes partnerships which is inspiring to see. Her guidance has been really beneficial to me in my role. Imposter syndrome can be rife in more male-dominated industries, so it's great to see women supporting women and being able to cheer each other on."
Carla got to work with many powerful women in her roles prior to Talon.One. "I was fortunate to work with a team of women at Adjust. We worked so well together and had so much fun while doing it. I have also always been thankful to have worked with my manager at Absolut, Linda Biartz. I loved her management style —she was a visionary, knew the strategy she wanted to put in place, and knew how to support everyone in working together to achieve her vision. It can be difficult and time-consuming to ensure everyone is working cohesively together but she always found a way to made it seem so effortless."
Despite being supported by many women leaders, Carla has still had to face many common obstacles. "The standard challenges have applied at times, where you feel perhaps overlooked or not taken as seriously, or there's the idea that if something was framed the same way by someone of the opposite sex, it would be taken differently. Thankfully in my experience in tech, I've been quite fortunate to work with many inspiring people who fight for diversity, equity and inclusion in the workplace. Female leaders and allies who have made their voices heard. It's so important to have other women and allies you can talk to, learn from, and share experiences with."
"Recently at Talon.One, there was an internal promotion for a woman who got a VP role," Carla shared. "It is noticeable that it feels very equal in that sense. Regardless of gender, race, or orientation, everyone gets opportunities."
Carla Ryan is part of Women in Partnerships, our Partnership Leaders group for women-identifying professionals in the industry. About the group, Carla shared, "When you join these forums and webinars, by default women tend to be under-represented. It's encouraging to see other women building themselves up and making powerful career moves. We can help each other, whether it's transitioning to other roles or overcoming obstacles. It can be easier to speak openly about those things in a safe environment. For me, it's very inspiring to see women who give you hope and encouragement."
Advice for Women in Partnerships
In closing, Carla shared a few powerful pieces of advice for success. "First and foremost, believe in yourself. If it's something you want to go for, the worst that can happen is you learn from the experience and move forward. Don't be discouraged when things seem to be stacked against you — the worst that can happen is you get a no."
"A big one for me, tell the voice inside yourself to shut up," Carla continued. "We only have one life to live. We only have one go at it. If other people are going to hold us back, the last person that should hold us back is us. Go to other people to encourage you as well."
In both technology and partnerships, professionals are increasingly invested in networking. "I have spoken with so many wonderful people that I've met through different Slack communities and attending webinars. It seems that people in tech are interested in learning more about each other, connecting, and sharing knowledge. My final piece of advice is if you see someone doing something you want to do and don't know how they got there, just reach out to them and see if they'll give you 15 minutes of their time. They may be able to help you get there too, or you may be able to help them down the line. And at the very least, you'll have a nice conversation."
Carla is a powerful professional to be reckoned with! Her experiences in marketing, hospitality, and event planning make her a triple threat that many can learn from. We're excited to see what Carla achieves as she dives deeper into partnerships.
Get advice from and connect with hundreds of powerful women in partnerships, like Carla, when you join Partnership Leaders' Women in Partnerships group. Hundreds of industry professionals turn to Partnership Leaders for support with their latest projects, answers to burning questions, and general camaraderie.
Dig deeper into the career journeys of impactful ladies in the industry when you download Powerful Women in Partnerships. You can also be inspired by more powerful women in the industry in all of our Women in Partnerships spotlights.