Apple TV+ & Team Australia Come Out on Top This Week: PL;DR 8/6
With the Olympics nearing the end, we're in desperate need of other entertainment to fill our evenings and early hours of the morning with. Thankfully, Apple TV+ is here to save the day. First up, the second season of unreasonably positive Ted Lasso dropped and it's everything we needed. If you're more into 1940s broadway and show tunes, you'll enjoy Keegan-Michael Key & Cecily Strong's Schigmadoon!, which drops every Friday in line with your favorite newsletter. Finally, Jon Stewart will return to TV this fall with The Problem with Jon Stewart.
Robinhood Becomes a Stonk Itself
Robinhood has already seen a crazy year, now the company has gone public.
eCommerce Giants Join Forces in $29B Deal
Buy now, pay later apps are on the rise. In recent news, Square has decided to acquire Afterpay.
Find Your Next (Remote) Role in Partnerships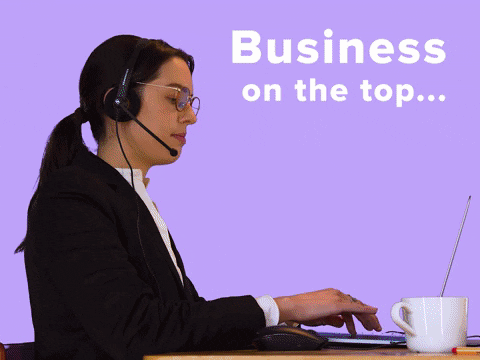 Would you be willing to take a pay cut in order to never go into the office again? Many Americans have said they'd be willing to reduce their pay, get fewer days off, or work more for a fully remote job.
If you're not ready to don pants, a bra, and head back into the office, check out some of the recently shared remote roles in the industry:
Other News We're Watching
Daddy short legs? — It's been a while since a new spider dropped, but now thanks to science, we have daddy long legs… but with short legs. 
Blob goes to space — After Jeff Bezos successfully returned from his five-minute trip to space, the next lucky space-bound creature is Blob, a naturally occurring slime mold sent by the European Space Agency to the ISS.
TikTok takes on in-flight entertainment — Bored of the regular on-demand movies on flights? Or maybe your flight just isn't long enough to watch ALL of 162 minutes of Inception? Now American Airlines will provide passengers with 30-minutes of TikTok scrolling for free.
Partnership Leaders enables personal and professional development for professionals in partnerships. Learn more about the group and apply to join here.